Russia Ukraine crisis: Why India abstained from voting on UNSC resolution on Russia-Ukraine conflict?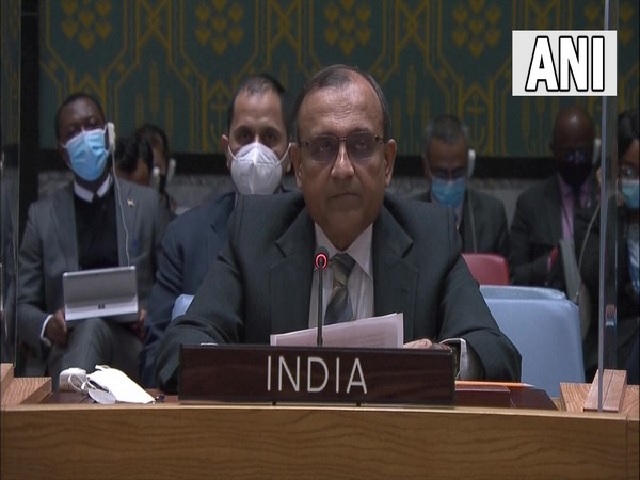 Russia Ukraine News: India did not participate in the United States-sponsored United Nations Security Council resolution on February 25, 2022, which strongly rejects Russia's aggression against Ukraine. The Indian government explained that the only answer to settling differences and disputes is through dialogue. It also regretted that the path of diplomacy had been abandoned.
The UNSC resolution against Russia's invasion of Ukraine, however, did not pass as a permanent member of the council, Russia used its veto. In the 15-member United Nations Security Council (UNSC), the resolution received 11 votes in favor and three boycotts including those from China, India and the United Arab Emirates (UAE).
Even as India tried to maintain a difficult diplomatic balance over the Russo-Ukraine war, the country used strong words on Russia's actions in Ukraine, but stopped voting against it.
UNSC views on draft resolution on Ukraine

Watch: India's interpretation of the vote by the Permanent Representative @AmbTSTirumurti @MeaIndia pic.twitter.com/UB2L5JLuyS

— India at the United Nations, NY (@IndiaUNNewYork)
February 25, 2022
Why did India abstain from voting against Russia?
After India declared its firm stand in the UNSC vote, the vote issued a scathing interpretation calling for a return to the path of diplomacy.
India's Permanent Representative to the United Nations TS Tirumurti explained India's boycott saying, "India is deeply disturbed by the recent developments in Ukraine."
He added, "All member states must respect the principles of international law and the United Nations Charter, as these provide a constructive path forward." Tirumurti stressed that India has maintained its consistent, firm, balanced position.
India's statement also called for respect for the sovereignty and territorial integrity of states and an immediate end to violence and hostility.
US pressure on India to give tough response to Russia, Ukraine war
Ahead of the UNSC vote, the United States had pressured India for a stronger response to Russia's invasion of Ukraine.
On February 24, 2022, US Secretary of State Anthony Blinken, speaking to External Affairs Minister S Jaishankar, emphasized the importance of a strong collective response, which the US called Russia's "pre-planned, unprovoked and unwarranted attack on Ukraine".
However, India stood by its stand of abstaining from the UNSC vote on the Russia-Ukraine war.
India refrains from voting on Russia Ukraine: What does this mean for the country?
By abstaining from voting on the UNSC resolution on the Russian-Ukraine conflict, India has retained the option of reaching out to relevant parties in an effort to bridge the gap and find a middle ground, with the aim of promoting diplomacy and dialogue.