What is NATO and What is it's purpose? How many Countries are in NATO?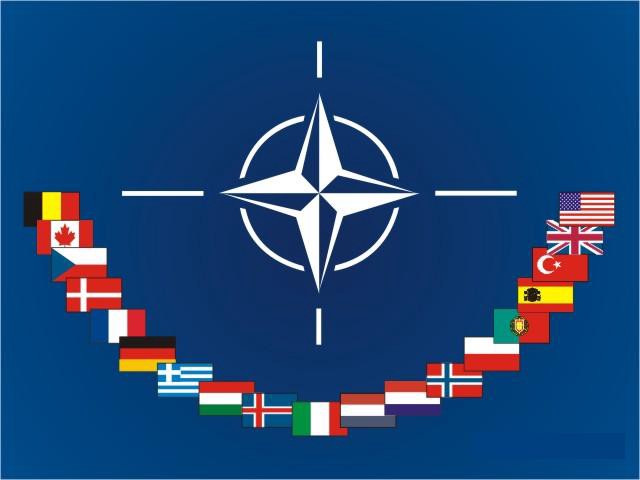 What is NATO?: NATO is a military alliance formed in 1949 by 12 countries including the US, Canada, the UK and France. The full form of NATO is North Atlantic Treaty Organization.
NATO was formed largely after World War II to counter threats from the Soviet Union. The USSR formed its own military alliance in 1955 to counter NATO, known as the Warsaw Pact. With the collapse of the Soviet Union in 1990, Warsaw disbanded and several Warsaw Pact countries became members of NATO.
There are a total of 30 member states in the NATO alliance. Under the coalition, member states have agreed to come to each other's aid in the event of an armed attack against a single member state.
What is the purpose of NATO
NATO aims to implement the North Atlantic Treaty signed on 4 April 1949. NATO constitutes a system of collective security. Under the system, an attack on one member state is considered an attack on all and calls for a collective response. It ensures the collective security of all NATO member states. The headquarters of NATO is located in Brussels, Belgium.
NATO member countries
NATO member states include 2 North American countries, 27 European countries and 1 Eurasian country.
NATO member states list
| | |
| --- | --- |
| NATO member | joining date |
| Albania | 2009 |
| Belgium | 1949 |
| Bulgaria | 2004 |
| Canada | 1949 |
| Croatia | 2009 |
| czech republic | 1999 |
| Denmark | 1949 |
| Estonia | 2004 |
| France | 1949 |
| Germany | 1955 |
| Greece | 1952 |
| Hungary | 1999 |
| Iceland | 1949 |
| Italy | 1949 |
| Latvia | 2004 |
| Lithuania | 2004 |
| Luxembourg | 1949 |
| montenegro | 2017 |
| Netherlands | 1949 |
| North Macedonia | 2020 |
| Norway | 1949 |
| Poland | 1999 |
| Portugal | 1949 |
| Romania | 2004 |
| Slovakia | 2004 |
| Slovenia | 2004 |
| Spain | 1982 |
| Turkey | 1952 |
| United Kingdom | 1949 |
| United States | 1949 |
The last country to join NATO is North Macedonia
Is Ukraine a member country of NATO?
No, Ukraine is not a member of NATO, Ukraine is however a NATO partner country, which means it may join NATO in the future.
What is Russia's issue with NATO and Ukraine?
Russia is against Ukraine joining the NATO alliance of the former Soviet Union republic. Russia wants NATO to prevent Ukraine from joining NATO, which the US and its allies have refused to do.
Russia also wants NATO to cease its military activities in Eastern Europe, claiming that Western powers are using the coalition to encroach on Russia. NATO rejected it, saying only a few of its member states actually share borders with Russia.
What is NATO doing about the current Russia-Ukraine crisis?
US President Joe Biden said Ukrainian President Volodymyr Zelensky had contacted him after Russian attacks on Ukraine. He said he condemned the unprovoked and unjustified attack by Russian military forces on Ukraine.
The US President will meet with the leaders of the G7 countries and the United States and will impose severe sanctions on Russia, our ally and ally. He further assured that the US will continue to provide aid and assistance to Ukraine and the Ukrainian people.
The United States has already sent about 3,000 additional troops to Poland and Romania. Another 8,500 battle-ready troops have been put on alert to strengthen NATO's eastern borders. Although There are no NATO troops stationed inside Ukraine.
The US has also sent weapons to Ukraine, including the Javelin anti-tank missile and the Stinger anti-aircraft missile. The United Kingdom has also sent 2,000 short-range anti-tank missiles to Ukraine. The UK has also deployed 350 more troops to Poland and has doubled its strength in Estonia with an additional 900.
including other NATO allies France, Denmark, Spain and the Netherlands have also sent fighter jets and warships to Eastern Europe and the eastern Mediterranean.
French President Emmanuel Macron recently visited Ukraine and Russia and met the respective leaders in a last-ditch effort to avoid war. He also denied a telephone call between US President Joe Biden and Russian President Vladimir Putin.
Background
The last time NATO intervened was when Ukrainians ousted their pro-Russian president in early 2014 and Russia invaded and annexed Ukraine's southern Crimean peninsula. While NATO condemned the annexation of Crimea and removed Russia from its G8 group, it took no coercive action.